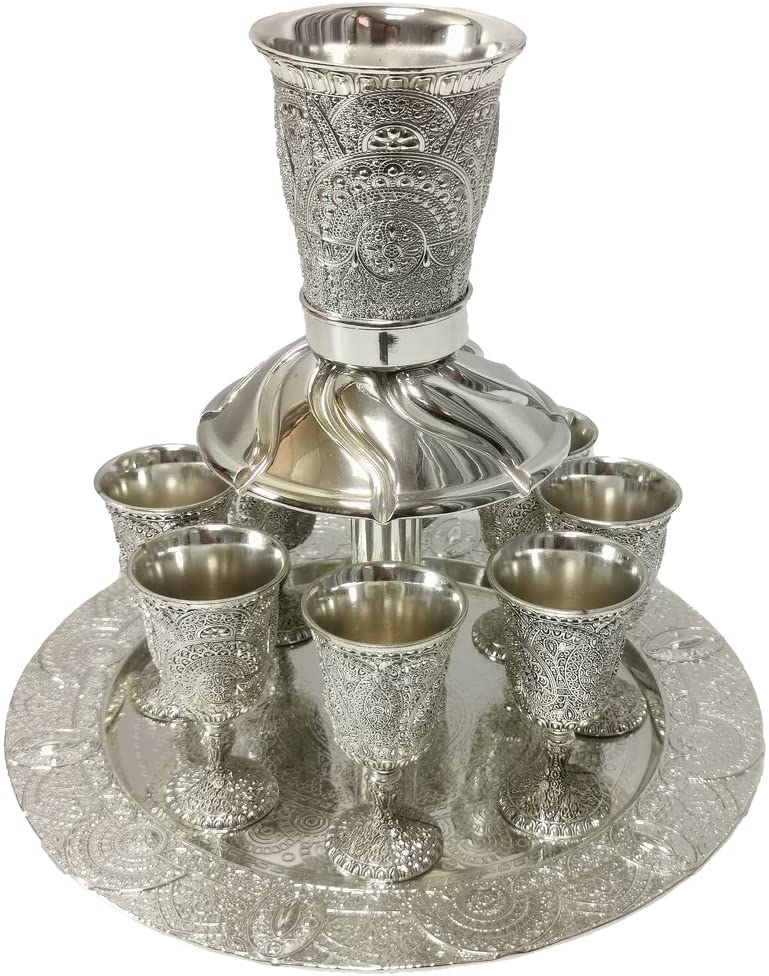 (D) Judaica Silver Plated Kiddush Fountain with Lacquer Set of 7 Pc 9.65" x 9"
Regular price $113.99 Sale
Help keep the traditions of the Jewish family intact by giving a Jewish present from Israel. This is also a great Jewish ritual item that will help establish a good Jewish home. These are also great decorations to create a warm home produced by high-quality manufacturers.
Dimensions: 9.65" x 9.65" x 9"
Ornate Designed Set Will Enhance Your Shabbat.
Created Of High Quality Materials, This Set Looks Just Like Sterling Silver
This Product Is Sealed W Lacquer For Utmost Endurance.
Using This Cups Will Leave No Mess Or Wine Spills At Your Table.