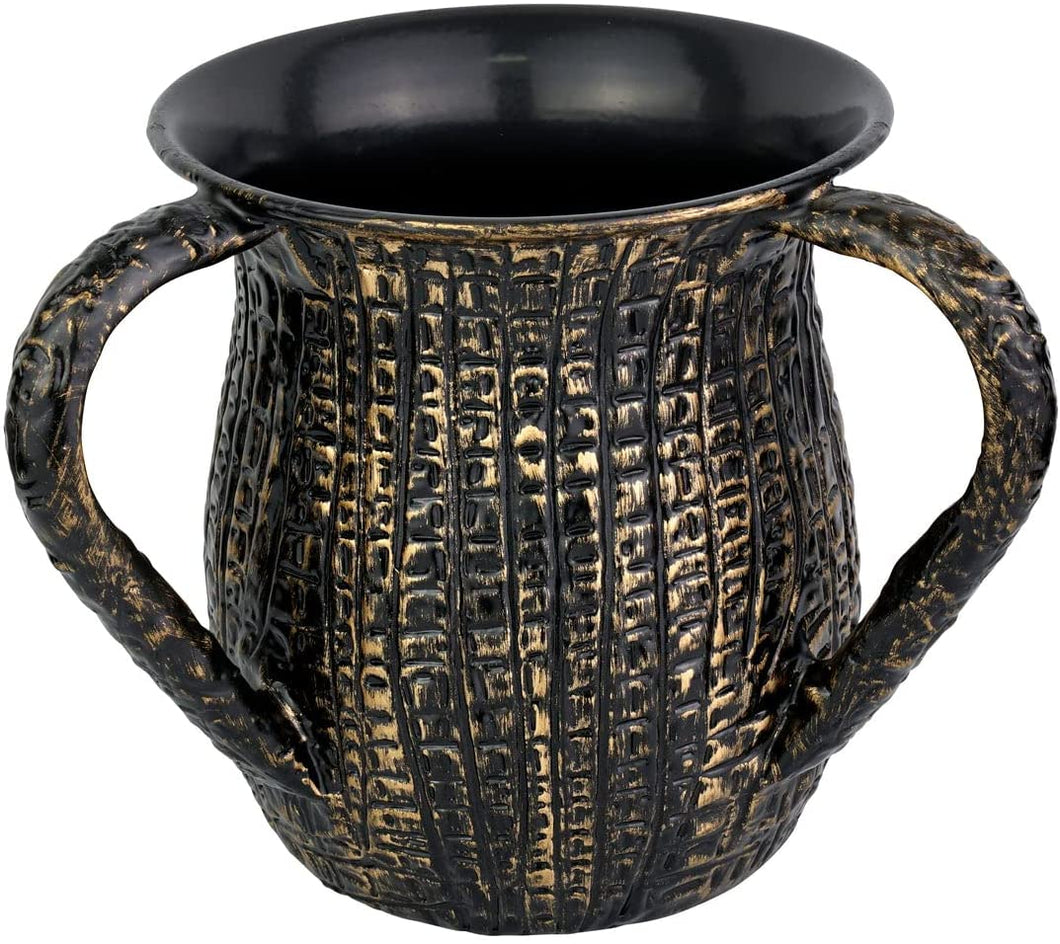 (D) Judaica Stainless Steel Black Gold Spray Design Wash Cup with 2 Handles
Regular price $37.99 Sale
Help keep the traditions of the Jewish family intact by giving a Jewish present from Israel. This is also a great Jewish ritual item that will help establish a good Jewish home. These are also great decorations to create a warm home produced by high-quality manufacturers
Dimensions: Height: 5"
This Modern Stainless Steel Black With Gold Spray Design Wash Cup Will Add An Elegant Flair To The Kitchen or Bathroom Sink.
Likewise A Nice Addition To The Seder Table
Made To Match Even The Most Sophisticated Decor, This Negel Vasser Washing Cup Will Fit Right In At Your Dining Room Or Kitchen Sink, And Can Be Used At The Table For Your Pesach Seder.
Perfect Gift Idea.