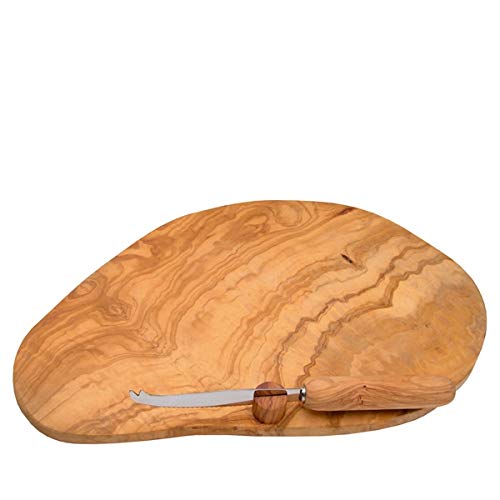 (D) French Berard Cheese Cutting Board with Knife, Vintage Hand Made Boards
Regular price $103.99 Sale
This beautiful handmade end-grain olive wood block cutting board is an eye-catching art piece for your kitchen but durable enough for everyday use. Each board is crafted from carefully selected olive wood trees to ensure a unique, visually interesting, and structurally sound final product.
Dimensions: 11 x 7 Inches
Set Include: 1 x Cutting Board, 1 x Knife
Material type: Handcrafted Out of Single Piece of Olive Wood
You Can Slice And Serve Your Favorite Fruits, Cheeses, And Vegetables On This Beautiful Olive Wood Board
The Built In Cheese Knife Will Slice Any Cheese With Ease And Snuggly Fits Back Into It's Holder Once You Are Done.