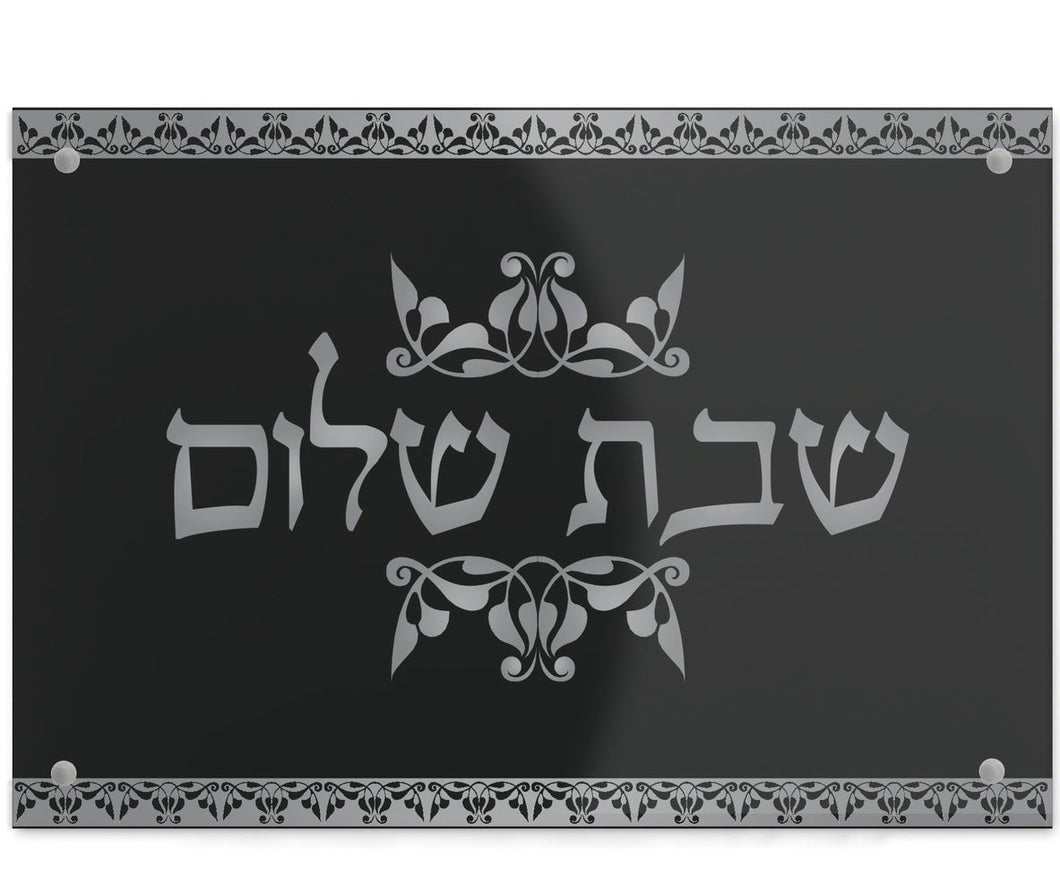 (D) Judaica Acrylic Challah Board Glass with Hebrew Letters Ornate Black Silver
Regular price $119.99 Sale
Help keep the traditions of the Jewish family intact by giving a Jewish present from Israel. This is also a great Jewish ritual item that will help establish a good Jewish home. These are also great decorations to create a warm home produced by high-quality manufacturers.
Shabbat Board Made of Acrylic
Beautifully Decorated with Artistic Ornaments
Perfect Design To Display And Neatly Organize Your Bread
Suits Both For Modern and Classic Home Design
Great Handcrafted Gift From The Holy Land!