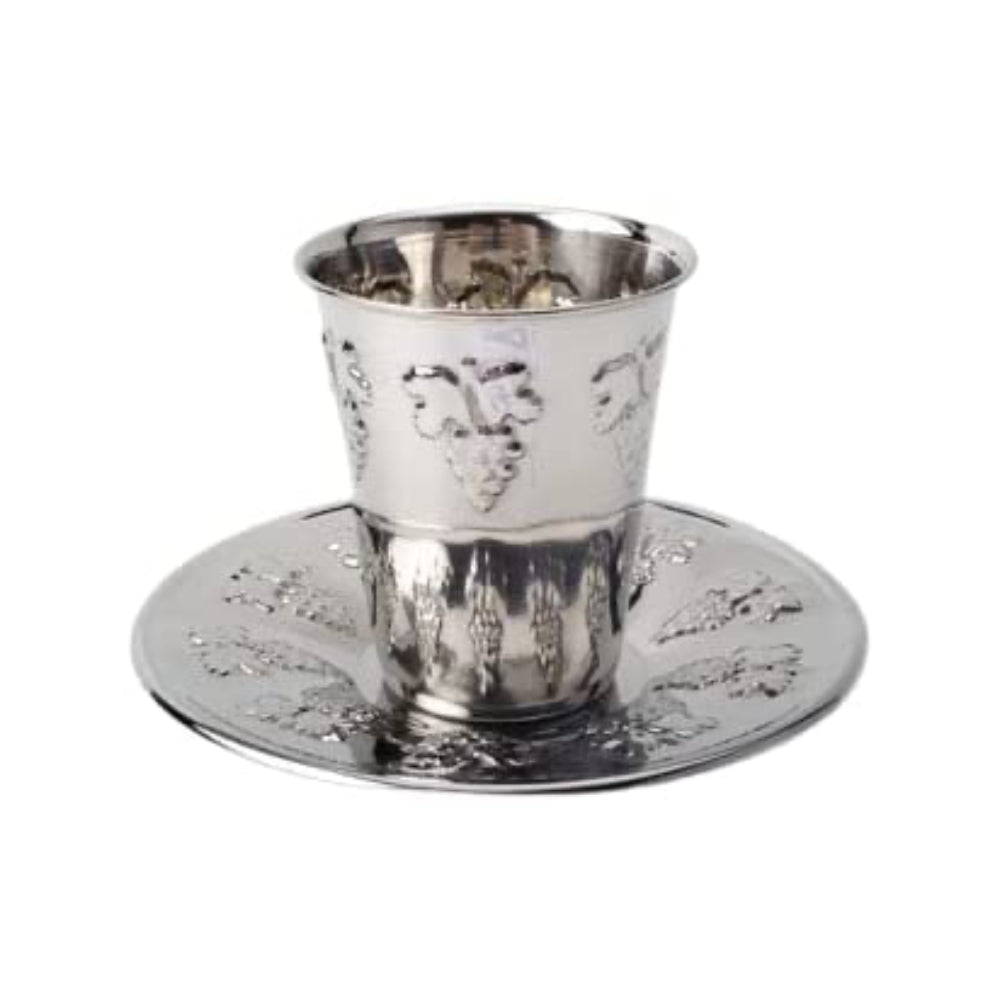 (D) Judaica Kiddush Cup Grape Design With Tray Silver 3''
Regular price $47.99 Sale
Help keep the traditions of the Jewish family intact by giving a Jewish present from Israel. This is also a great Jewish ritual item that will help establish a good Jewish home. These are also great decorations to create a warm home produced by high-quality manufacturers.
Cup: Height 3" Tray: Dimensions: 5"
This Classic Silver Wine Cup Is A Wonderful Compliment To Any Shabbos Table.
Whether Using This Cup For Wine At A Wedding, For A Holiday Or Special Occasion, This Beautiful, Intricate And Hand Crafted Modern Design On This Goblet Will Enhance Your Table.
Kiddush Cup Is Large Enough To Meet Halachic Requirements For Shabat And Havdallah Use.
Using This Kidush Cup Will Leave No Mess Or Wine Spills At Your Table.