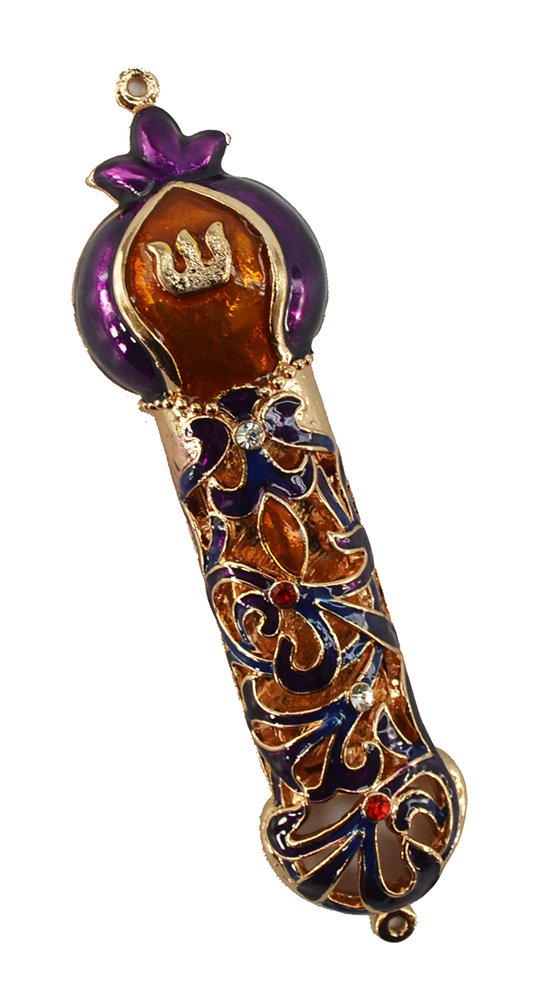 (D) Enamelled Handcrafted Mezuzah, Flowers Design with Red Swarovski Crystals
Regular price $42.99 Sale
Perfect for anyone making a new start, whether a house warming, graduation, or wedding gift. This design has been considered lucky among the peoples of the Middle East and North Africa, and the Hamsa is believed to offer its owner happiness, peace, and prosperity.
Dimensions: 5 Inches
Beautiful Gold Plated Mezuzah with Flowers Pattern and Embellished with Swarovski Crystals
A Lovely Mezuzah To Have For Your Home, Or A Cute Religious Gift For An Anniversary, Baby Shower, Housewarming, Wedding, And Any Other Jewish Holiday
Gorgeous Colored Mezuza that Won't Clash With Your Home Decor no Matter What Room you Place It In.