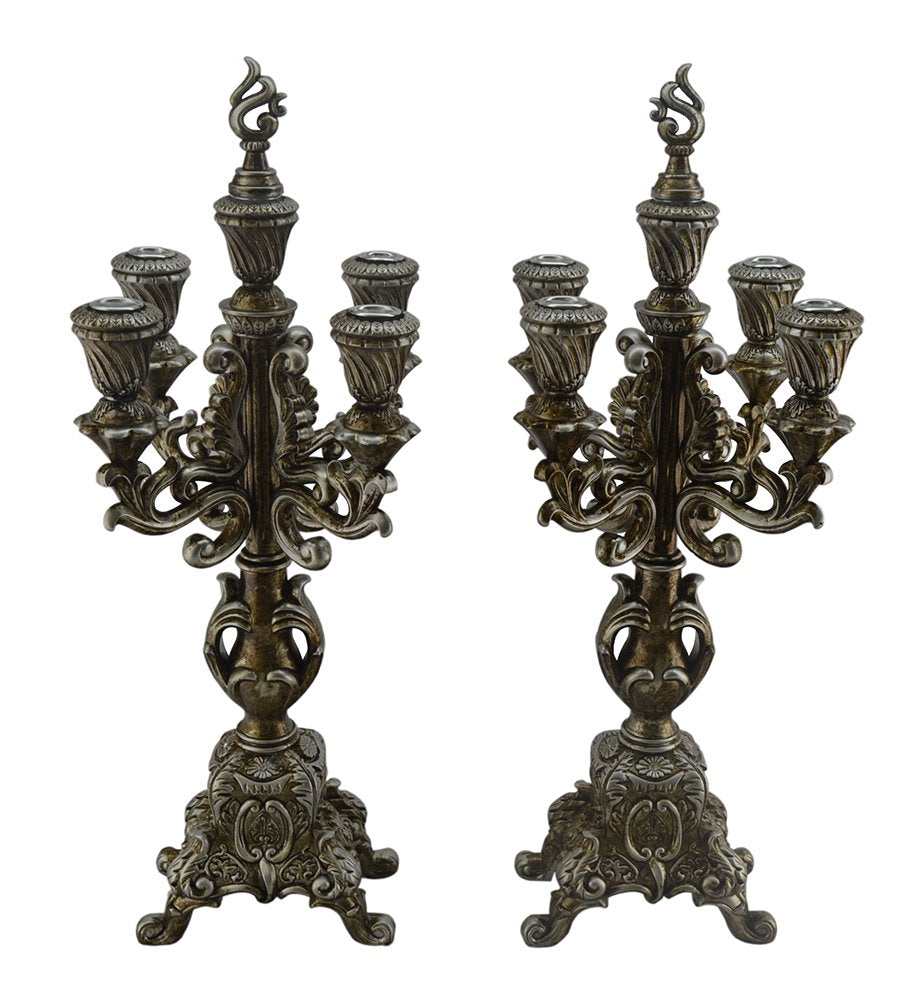 (D) Set of 2 - pc Original Black Silver Baroque Candle Holders 15"
Regular price $189.99 Sale
These candelabras represent the fine craftsmanship of the Baroque period, with their ornate and whimsical design. They will beautifully compliment any formal dining setting or elegant living space with a pop of gold. There are 4 lights total. The base is square with four feet.
Dimensions: 21 Inches
Styles: Baroque, French Rococo
Suitable Place: Living Room, Dining Room, Kitchen, Bedroom, Restaurant
Makes a Unique and Sophisticated Gift